Are you expecting, and would you like to know the things a pregnant woman needs?


Kudos! You've come to the right place!


But first and foremost, we wanted to congratulate you on carrying a beautiful baby in your tummy. You deserve every bit of joy that this baby will bring you!


Being pregnant is beautiful and miraculous, but it comes with many discomforts, aches, and pains, and a million unanswered questions like how come my favorite clothes don't fit anymore? Or why I feel vomiting when eating my favorite chocolates?


When you're expecting a baby, there are a few things you can have on hand to make the process more safe and pleasant.


However, the long list of maternity must-haves can be overwhelming at times.
As far as being pregnant and having healthy babies go, you don't need to do much more than following a healthy diet and daily checkups from your healthcare provider. Nevertheless, there are a few
things to buy when pregnant
that can help you get through your pregnancy with a bit more grace and at a low cost.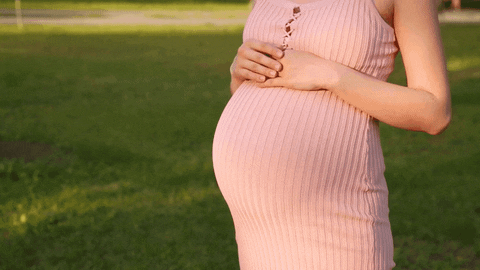 Here are the lists of pregnancy essentials kit for you:
Prenatal Vitamins
Pregnancy increases the need for vitamins and minerals such as folic acid, iron, and calcium. Furthermore, many of us have difficulties maintaining a healthy diet because we have food intolerances and morning sickness.

A prenatal vitamin prescription will most likely be issued by your doctor. Few women tolerate them well, but many find them difficult to chew or eat while suffering from morning sickness. Most healthcare professionals are accommodating and will let you shop around until you find a prenatal that fits you better.

Prenatal vitamins should be begun as soon as possible after conception. Pregnant women can, in particular, take prenatal vitamins on a daily basis.
Morning Sickness and Digestive Treatments
Whether or not you vomit during pregnancy, almost everyone feels a little queasy during the first trimester and sometimes after. Then, as the pregnancy progresses, symptoms such as constipation and heartburn begin to appear.


Here are some Natural Ways to Treat Morning Sickness:
Consume fewer, smaller meals more often. Not eating can worsen nausea.

Ginger will help to settle your stomach. According to research, ginger can help settle an upset stomach.

Certain foods should be avoided.

Avoid heavy odors.

Attempt aromatherapy.

When it comes to prenatal vitamins, timing is everything.

Purchase some sea-band wristbands or have some acupuncture.

Get up and walk around.
If you get morning sickness or intestinal distress, you don't have to buy any medication on the market at once. You can start with one or two options and then grow from there. As inconvenient as these issues are to deal with while they are occurring, they still resolve themselves just as we are gaining control of them.
A Good Moisturizer
Some skin changes can occur as your belly stretches and develops. Itchy, dry skin is fairly popular. You may also notice extra dry skin on your face and elsewhere. Many women get stretch marks on their stomachs as their skin stretches, but the jury is still out on how stretch mark treatments or creams really work.

In any case, applying moisturizer to your belly and other dry patches of skin can be very relaxing and will help to relieve any itchiness. Most easy, non-prescription moisturizers are safe for pregnant women, but you should consult your healthcare provider if there are any ingredients you should avoid.

Unscented products are better because most dry skin is also sensitive skin – particularly while pregnant. To treat extremely dry skin, apply petroleum jelly or A+D ointment to the affected areas (elbows, knees, heels).  To add moisture to your face, use a hydrating facial mask once a week.
Belly Support Band
During pregnancy, belly bands are used to protect the lower back and abdomen. These flexible support garments can offer numerous advantages to pregnant women who are active, especially during the second and third trimesters.

Many women choose to wear belly bands in the early months of their pregnancy when they need less support. Women may, however, use belly bands during the postpartum months as they re-adjust to their pre-pregnancy clothes.
It can be difficult to find a comfortable sleeping position when the belly expands. Sleeping on your back is not recommended when your belly grows because you risk constricting the vessels and arteries that supply blood to your infant. The more your belly grows, the more difficult it is to sleep on your stomach. During the second and third trimesters, side sleeping is preferred, but even this can be painful.

The Pregnancy Body Pillow can be extremely beneficial for pregnant women because it provides additional support for your hips, back, and legs while you find the most comfortable side-lying position. They can also relieve pressure on your joints. To realign your hip joints and relieve pressure, many women would put a pillow between their thighs as well.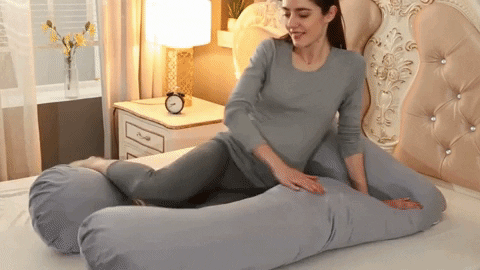 Supportive Bra
During pregnancy, your breasts may expand by at least one cup size and become heavy and sore, especially during the first trimester. During your pregnancy, you will almost certainly need at least one new bra. Since your breasts will be growing during your pregnancy, you should choose one that is supportive, gentle, and flexible.

If you want to breastfeed, you should consider purchasing and wearing a 

supportive cotton nursing bra

(with latches on the cups for quick opening) during your pregnancy. However, breastfeeding will cause your breasts to develop, even more, so make sure to purchase a roomy nursing bra if you plan to start wearing it during pregnancy.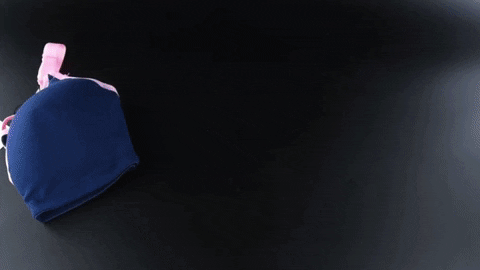 Maternity Clothing
As your baby bump grows, you can find that you can no longer fit into all of your regular clothes. But there's no need to stock up on maternity clothes.

Maternity pants are likely to be the most important thing to stock up on, but you might be able to get away with a waist expander or just wearing sweatpants for a while. Maternity shirts and pants will be required by the second trimester as your abdomen, waistline, rib cage, and breasts expand and develop.

Having the right shoes during pregnancy will make or break your pregnancy. With the added weight and swelling, it's critical to find a pair that is secure, supportive, and simple to put on. You don't need to buy costly shoes, and you should definitely avoid wearing heels. Instead, choose the most comfortable option.
Pregnancy Books
As you progress through the months, a good pregnancy book, particularly one with pictures and illustrations, can serve as a trusted pregnancy companion. In addition to addressing fetal growth and pregnancy bodily changes, several books will assist you in preparing for prenatal appointments and will include advice on what to expect during childbirth and postpartum.
We understand that you will need to drive from time to time. Simply be extra careful when walking or driving. The
pregnancy seat belt adjuster
will protect both you and your child when driving. The mother's death is the most common cause of fetal death after a car accident. The
pregnancy seat belt positioner
should be worn on lap and shoulder belts to keep you from being thrown out of the car.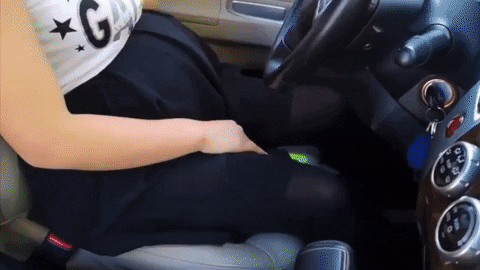 9. Prenatal Monitoring Devices
One of the easiest ways to encourage a healthy birth is to have a healthy pregnancy. You might find it useful to use an 

At Home Fetal Doppler Heartbeat Detector

and

Ultrasound Conductive Gel 

to check the developing baby's heartbeat. A

pocket fetal doppler

detects the fetus' pulse using ultrasound waves. A stable heartbeat in the first few weeks of pregnancy is associated with a slightly lower risk of miscarriage.

To monitor your hemoglobin level and avoid iron deficiency anemia during pregnancy, besides that, you need to take a lot of iron to make more blood to supply oxygen to your baby. A

Finger Clip Pulse Oximeter

is recommended for you. Good nutrition and regular determination of

finger clip pulse oximeter readings

are the guarantees of improved health conditions of a pregnant woman and future children.

We will never know when, where, or how a sudden fever will occur during your pregnancy, no matter how vigilant and extreme you take care of yourself. It's best to be prepared and have the

No Contact Forehead Thermometer 

on hand to keep track of your temperature. Overheating during pregnancy, according to reports, can endanger your baby. A core body temperature of 102°F (39°C) or higher is considered too hot for your child (and you!).

Non-contact infrared thermometers

can be useful for measuring your temperature and reducing mutual touchpoints, particularly during this time of year (covid-19 era).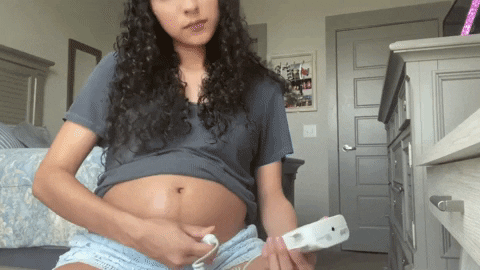 Finally, the best presents you can offer yourself have no monetary value: a nap, a long bath, and the opportunity to put your feet up. Investing in some maternity leave now is a smart idea because it will be scarce until the baby arrives.


Stick to the basics, but don't skimp on quality. You have the right to everything you require to make the next nine months as convenient and simple as possible.


As our gift for you, we've included a 20% off coupon code for you today! You can use this code "MaternityEssentials20" for your entire order.
Check out these pregnancy basics we recommend:
Enjoy and have a beautiful pregnancy experience, Mom!
XOXO Much love,
Babies-Mall