Seasons of the sun, seasons of the rain...

It's ant season and mosquito season too..
We always encounter insects, regardless of the season, and this is our babies' worst enemy.

Essentially, these insects and bugs can wake up your baby at night in a variety of ways. In addition to disturbing the baby's sleep, these bugs and insects can transmit diseases and cause skin irritations.

When it comes to protecting children from harmful insects, baby mosquito nets are essential. It is one of the most important ways to protect against malaria and other mosquito-borne diseases.

What should you look for when purchasing a mosquito crib net?
When selecting a mosquito net, it is critical to consider its function, as well as where and how it will be used. Some mosquito nets are designed to attach to ceilings and walls. Others are framed structures that can stand on their own. The fact that a framed net can be used anywhere is a significant advantage.

Health Advantages
Mosquito baby crib nets have been credited in some parts of the world with aiding in the reduction of mosquito-borne diseases. Furthermore, the nets eliminate the need for dangerous chemicals to be applied directly to the skin and clothing in order to repel insects. Some of these chemicals can cause discomfort in babies.

Easy to transport
If you are traveling to a mosquito-infested area and staying in a hotel, a handy mosquito baby crib is advisable to use.

Recommendation
We tested a variety of mosquito baby nets on the market and found that the
Bedding Crib Mosquito Nets for Baby
are the best, most affordable, and easiest to bring/use.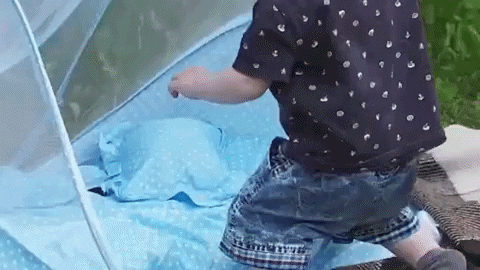 Made of non-toxic, lead-free, and safe materials, the breathable transparent mesh ensures air circulation and keeps the baby dry and comfortable. This breathable and overprotective baby mosquito net will undoubtedly protect your child from mosquito-borne insect bites and diseases.
Overall, mosquito nets are an effective and inexpensive way to keep mosquitos away. That being said, if the problem is severe, you may require an additional natural
mosquito patch
or consult your baby's pediatrician.